Web Design Professionals Palm Desert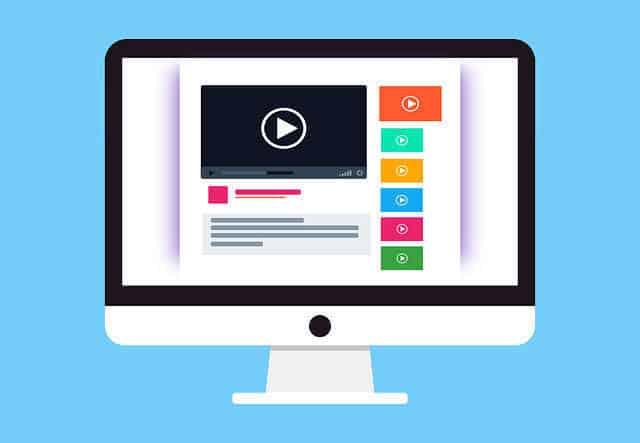 Looking for a web developer Palm Desert professional? So you want to build an online presence in Palm Desert, Ca, but have very little to no coding or design ability? You can easily hurdle this challenge by hiring a web developer within the area. But do not just hire any person you come across advertising web development skills. If you don't want to waste money hiring subpar developers, you should keep the following considerations in mind:
You Should Have a Clear Idea of What Kind of Website You Want
A web developer's job is to build the website that you want. So there is a problem if you have no clear idea of what exactly it is that you want. A web developer can make suggestions and provide advice, but ultimately it is on you to ask for specific things. Letting the developer do whatever he wants and then rejecting it later will only waste everybody's time and money.
Site Performance, Features, and Aesthetics Go Hand-in-Hand
It's a common mistake for many businesses to get web developers who only prioritize aesthetics or features, without paying any mind to whether the site actually performs well enough for the end user or if it is SEO optimized. You don't want a website that looks good but isn't seen by most people because it only loads for people with the fastest internet connection. Or you don't want something that looks good but saddled with a navigation system so convoluted that people can't find pages that they want.
A good functional website should have:
Fast loading speeds – a website should be optimized enough to load fast for most people, even those who were not blessed with high speed internet.
An intuitive layout – visitors should always find what they are looking for, and should not never be made to look for any information for more than 2 pages deep.
Presentable layout – it is not advisable to sacrifice user experience to aesthetics, but that does not mean it's okay for a website to look ugly. Your website needs to be attractive and functional at the same time. The key is to find a healthy balance.
Unique content – there is no value in providing information that visitors can readily find (or have already found) somewhere else. You provide value by giving them content that they want and content that they don't have yet.
Clear proposition – a website should not resort to trickery or ambiguities. It should always be clear what it wants users to do, and what it offers to provide.

A Poor Website is Worse Than No Website
If your business has no website yet, you are missing out on huge number of potential customers and word-of-mouth marketing. So it stands to reason that your business needs to make its mark on the Internet, if you ever need hope of competing these days.
However, don't try to rush things with a DIY half-baked site. Because a poor website is worse than not having any website at all. Having no website just makes you miss out on potential customers, which you can target as soon as you finally get your own site designed.
If you have a sub-par website, on the other hand, you ruin your brand. Any visitors who happen upon your site are turned off, and will have a lasting negative impression of your brand name. There is a huge possibility that you have lost their business forever.
As much as possible, you should have a good functional website the first time around. But if this is not possible and you already have a sub-par online presence, you should seek the services of a reputable web designer or developer.
Turnover is Important
This would be a surprise to many businesses, but in 2015, there were more than 40 lawsuits brought against websites that have accessibility problems, under the Americans with Disabilities Act. The lawsuits were filed because there was no clear US government regulation with regard to making websites accessible to people with disability. Going forward, this could only result in one of two things — more businesses are sued or the US releases mandatory web accessibility standards and guidelines. The only way to avoid problems with either is to ensure that your website is accessible to people with disability, and this requires working closely with your web developer. It is much cheaper and less of a hassle than going through with a protracted legal battle with site visitors.
You don't want to be tied to one web developer indefinitely. Even if the developer you hired is the nicest person in the world and provides the best service, you should still expect proper documentation and transparency. It should be easy for the developer to turn over the work to someone else, in case something should happen to them or they move on to a different client. You don't want to be stuck with a website that cannot be operated and maintained by others.
Evaluate a Potential Developer's Portfolio
Most of the time, you can see a developer's passion about their work in their personal portfolio. Their personal work should show that they care about the work they do, instead of haphazardly throwing in good-looking, but barely functional and lifeless samples. But you should also look for samples of their client work. A developer that doesn't show any client work should be eyed with suspicion.
For more information on all the services Blitz Marketing Group provides contact us today!
Hours of Operation
Monday: 7:00am – 6:00pm
Tuesday: 7:00am – 6:00pm
Wednesday:7:00am – 6:00pm
Thursday: 7:00am – 6:00pm
Friday: 7:00am – 6:00pm
Saturday: 9:00am – 3:00pm
Sunday: Closed
Palm Desert Marketing Categories
Palm Desert  Marketing Services
Palm Desert Reputation Marketing